– Award-winning comedy about friendship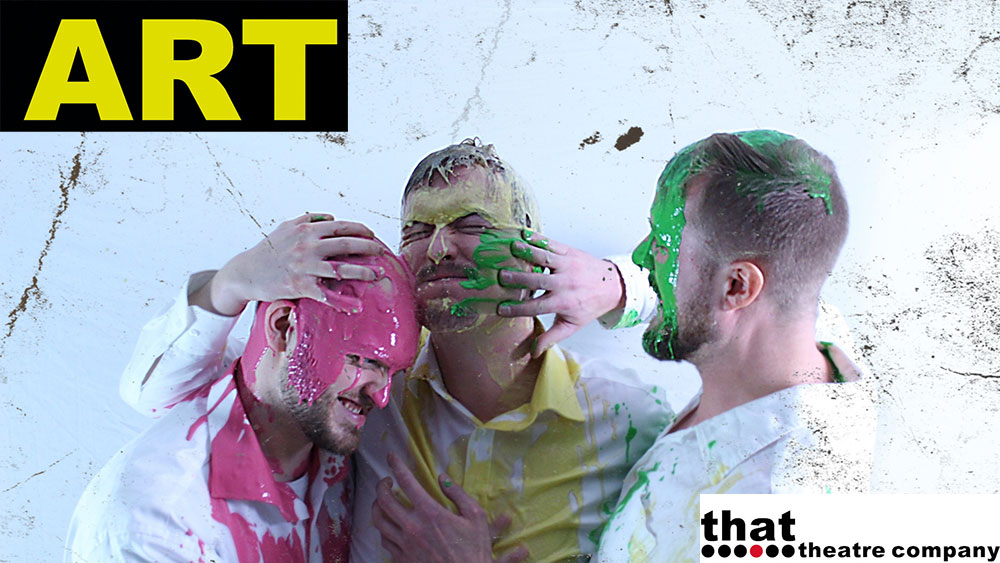 How would you feel about your best friend if he or she suddenly did something colossally stupid?
It happens in this Tony Award-winning dark comedy that focuses on the meaning of friendship.
When Serge buys an apparently pure white canvas by a fashionable artist for a lot of money his old mate, Marc, thinks it's a piece of pretentious rubbish.
Yvan, their mutual friend, tries to reconcile but only succeeds in antagonising both of them.
Art raises one of drama's eternal questions: how much truth and honesty human beings can stand?
In a surprising and funny way, it brings into play issues of friendship, loyalty and the difficulty and value of telling the truth.
____________________________________
SCRIPT Yasmina Reza
DIRECTOR Ian Burns
CAST Rasmus Emil Mortensen, Benjamin Stender, Peter Vinding
Plays at Krudttønden
Serridslevvej 2, 2100 Kbh Ø
Feb. 20 – March 23 2019
Mon – Fri 8pm
Sat. 5pm
Tickets: Teaterbilletter.dk / 7020 2096
____________________________________
Reviews
CPH Post (17/2)
POW International (21/2)
POW International (21/2) – english ver.
CPH Post (22/2)
Den4Væg
KulturTid (26/2)
En Tur i KulturLand (27/2)
CPHCulture
____________________________________
____________________________________
Skotsk fødte Ian Burns er med sit teater, That Theatre Company, for mange, blevet synonom med engelsksproget teater i Danmark – og mange er ham taknemmelige for det. Hør ham selv fortælle historien i videoen. Ian er valgt af og i selskab med Christiane Bjørg Nielsen her i Actors1by1 stafetten, afsnit 29. Hør interviewet her