Oct. / Nov. 2020
World Premiere
EXTREMOPHILES
by Fergal O'Byrne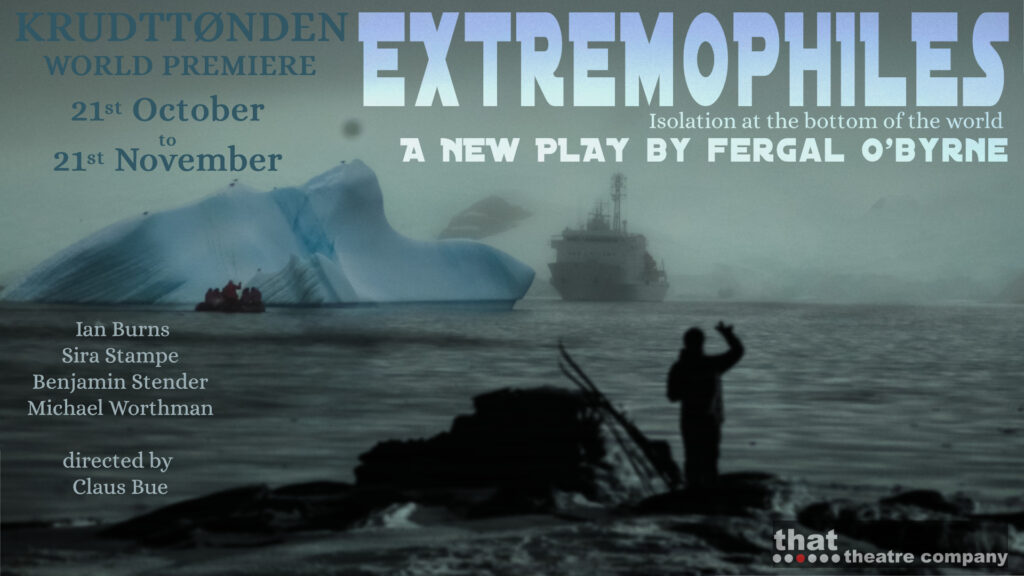 That Theatre Company is proud to announce that in Oct/Nov 2020 we'll be presenting  the World Premiere of:
Extremophiles is set in our time in a remote Antarctic Research Station. A deep and prolonged winter is forecast and the majority of the staff head back North to the supply ship and warmer climes.
Only a skeleton crew remain; Angela, Lars and Bertram.
Commander Fiskler originally goes to the ship but changes his mind and takes the perilous, solo trek back to the station.
Why did he risk his life to return? Will the rations for three stretch to four? And will Angela's out-of-the-blue revelation to the others change everything between them?
"This is a play of deep humanity as well as intelligence … and flows beautifully … the script skilfully tries to force the audience to realise that there are very few moral absolutes, particularly when survival is at stake."
– Emer O'Kelly, Judge, Eamon Keane Playwriting Award Winner 2018
——————————————————————
DIRECTOR Claus Bue
CAST Ian Burns, Sira Stampe, Benjamin Stender, Michael Worthman
Plays at Krudttønden
Serridslevvej 2, 2100 Kbh Ø
Oct. 21 – Nov. 21 2020
Mon – Fri 7.30 pm
Matinees Tuesday & Thursday 1 pm
Sat. 5 pm
Tickets: Teaterbilletter.dk / 7020 2096
The capacity has been reduced by 50% to 50 per performance until further notice.
We are playing extra matinees every Tuesday and Thursday at 13.00 during the run of Extremophiles:
Oct: 27 & 29 
Nov: 3, 5, 10, 12, 17 & 19.
——————————————————————————
---
17. Feb – 20. March 2021
World Premiere
RUB-A-DUB-DUB
by Fergal O'Byrne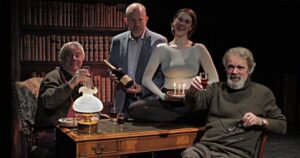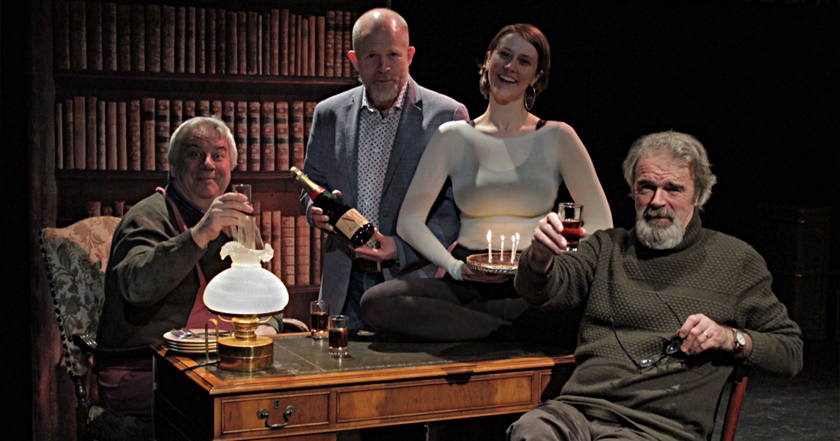 Rub-a-Dub-Dub centres around three ageing friends, Neil, Dan and Bobbi, who due to circumstances have drifted across the globe and only get to meet in person seldomly. Time has been kind to one, cruel to another and cheated by the third.
Neil has arranged an important meal for them in his remote country hideaway. He is nervous about meeting his life-long friends. He has something to tell them. Something he knows they will not be delighted to hear.
Rub-a-Dub-Dub examines the nature of lifelong friendship; the theme of ageing and how we cope with it; and on people's use, misuse and fear of technology.
——————————————————————
DIRECTOR Claus Bue
CAST Ian Burns, Andrew Jeffers, Sune Svanekjær, Nanna Matilde Veileborg Bjelka
Plays at Krudttønden
Serridslevvej 2, 2100 Kbh Ø
Feb. 17 – March. 21 2021
Mon – Fri 8pm
Sat. 5pm
Tickets: Teaterbilletter.dk / 7020 2096